ShaShin Book Award 2014 FINALIST

2014年10月15日
Rbooks発行のフォトブック『リンデロン』(Rinderon by Hideaki KUMAZAWA, Rbooks 2014)がフランス・パリにあるin)(between art gallery主催の「in)(between ShaShin Book Award 2014」でTHE 26 FINALISTS、審査員のJosef Chladek氏によるベストセレクションに選出されました。
Photobook Rinderon by Hideaki KUMAZAWA (Rbooks, 2014) was selected for THE 26 FINALISTS (one of the best selection by a jury Josef Chladek) at the in) (between ShaShin Book Award 2014 in Paris, France.

"These books stand out for me either because they surprised me by concept, by quality, by darkness or even by humour. I can recommend every single one of them to be part of a good PhotoBook-library!" (Josef's selection)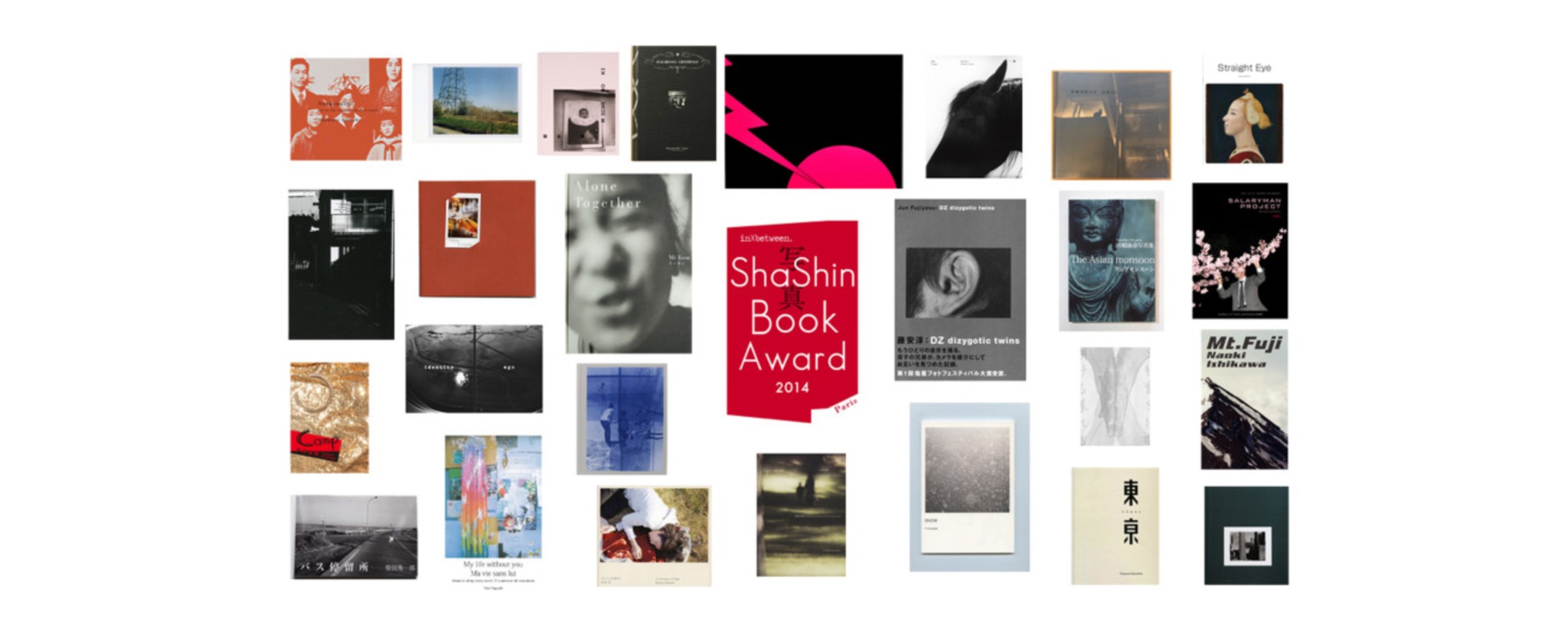 ↑Photo from "https://www.inbetweengallery.com/"

NY ART BOOK FAIR
2014年9月21日
今月26〜28日に米国・ニューヨークで開催される「THE NY ART BOOK FAIR」に、ZINE'S MATEを通じて、フォトブック『水深』(Suishin by Momo MIYASHIRO)と『リンデロン』(Rinderon by Hideaki KUMAZAWA)が出品されます。Rbooksが発行するフォトブックの海外初披露となります。
Printed Matter, Inc. presents THE NY ART BOOK FAIR
September 26–28, 2014
Preview: Thursday, September 25, 6-9pm
MoMA PS1
(22-25 Jackson Avenue on 46th Avenue, Long Island City, NY)
TOKYO ART BOOK FAIR 2014
2014年8月9日

「THE TOKYO ART BOOK FAIR 2014」への参加が決定しました。
今年で6回目を数える、アジア最大規模のアーティストブックフェアです。
Rbooksは会場2階のROOM Gで3日間出展します。
THE TOKYO ART BOOK FAIR 2014
会場:京都造形芸術大学・東北芸術工科大学 外苑キャンパス (東京都港区北青山1-7-15)
日程:9月19日 (金) 15:00-21:00、9月20日 (土) 12:00-20:00、9月21日 (日) 11:00-19:00